Free trading bot
For automatic trading on
Binance, COMMEX
Register and get it

Bonus $ 1

All your assets are on the exchange
The bot automatically conducts profitable operations

BUY/SELL

Run the bot and start

Earn it right now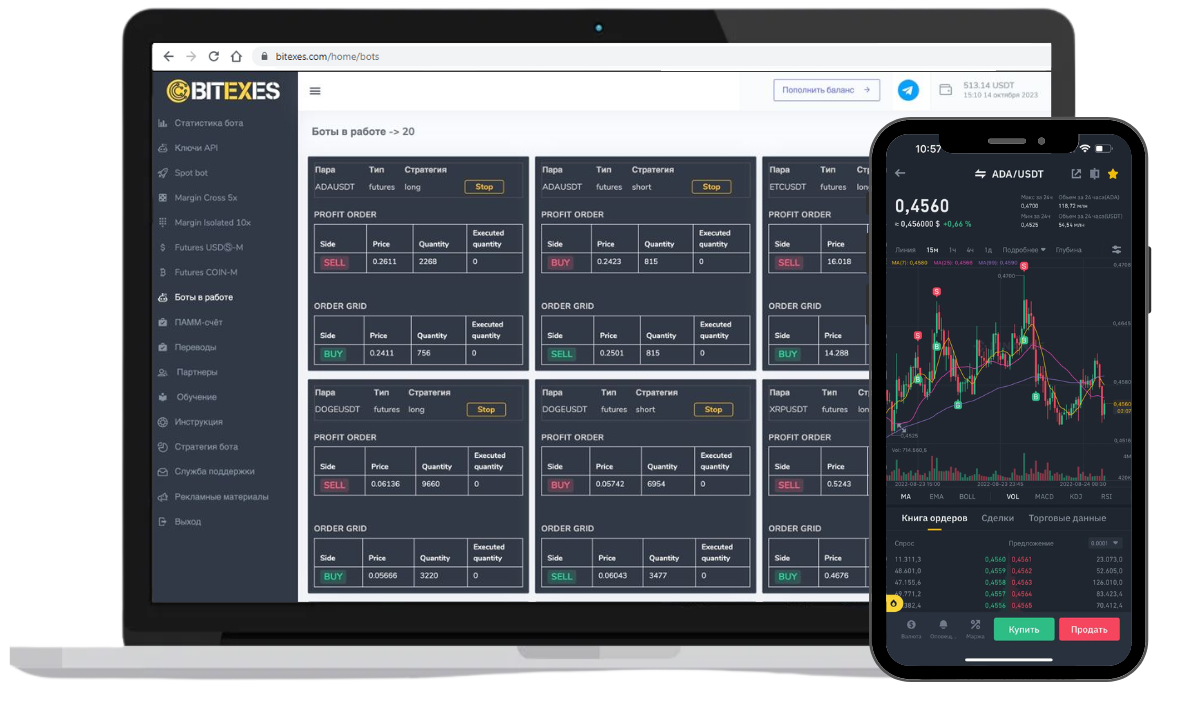 Trading bots work on remote
cloud servers
Our trading bots work on remote servers in the cloud. This means that you do not need to keep the computer on or pay for server rental. You can connect to BITEXES from anywhere in the world and observe the work of the bot.
---
We do not have a monthly subscription fee. Trusted trading strategies are provided for free. If you need help, our support service is always ready to help tuning the bot and launch it.
We will charge a commission of 20% only from the profit received during trade with the help of a bot. We have various bots for different types of trade, including Spot, Margin, Cross 5X, ISOLATED 10X, FUTURES USDⓢ-M and Futures Coinⓜ️.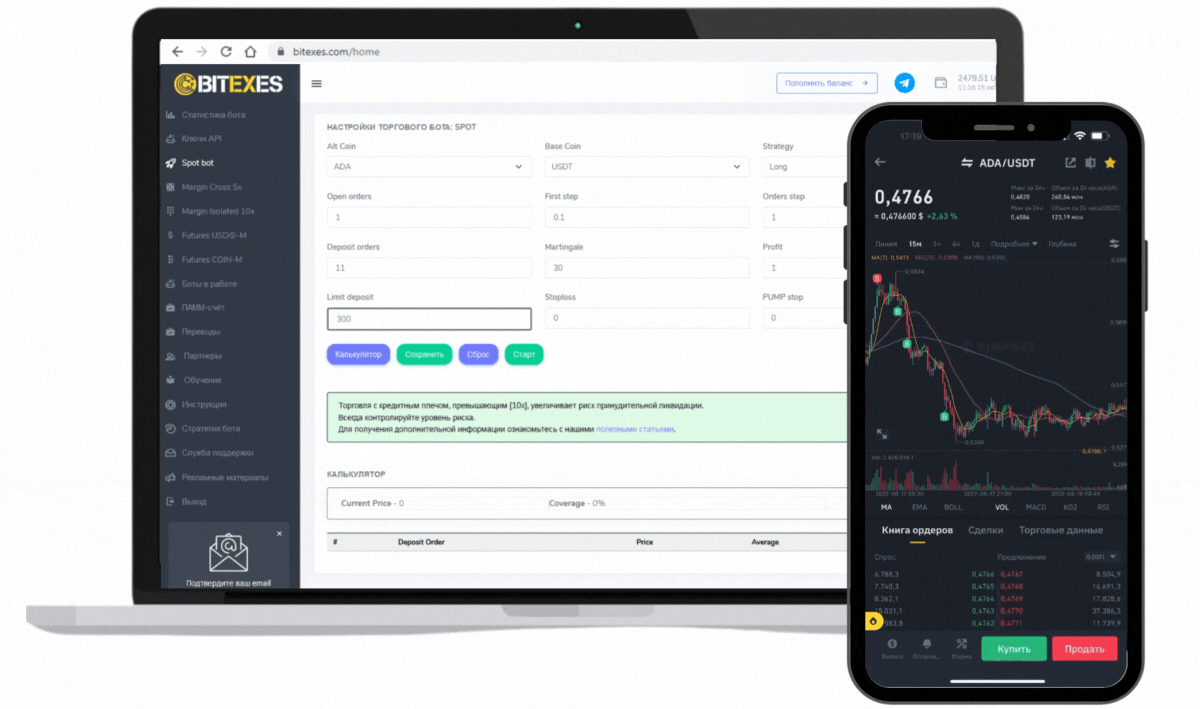 Make a profit from each market movement 24/7 with fully automated
trading bots

.

The system works while you sleep or do your business. The bot concludes only profitable transactions. You can track his work and be calm for the safety of your funds on the Binance exchange.
Daily income
Our bot works 24/7 and only in profit
Automation
Trade occurs without your participation and under your control
Transparency
All operations and transactions will be displayed in your Binance account. No hidden commissions and "pitfalls"
Guarantees
All your assets are on the Binance exchange, this is a guarantee of the safety of your funds. Our commission will be written off only from our account
Honestly and without risk
We take the commission 20% only for successful transactions and only after you have earned with our bot.
Without prepayments
You do not need to buy or rent our bot, no need to pay us in advance. Start working for free and make sure that our tools are effective.
4 steps

, To start the bot

Now you have the opportunity to observe how the bot automatically makes transactions on your account and makes a profit.
Remember that all your funds on Binance are reliably protected and you completely control access to your account.
1

Register the account for free

Register an account on BITEXES and get a welcome bonus of $ 1.
You need only e -mail and come up with a reliable password.

2

Activate and run the bot

In your personal account on BITEXES, go to the section «Keys API» And follow the instructions for activating a trading bot.

3

Choose a bot and trading mode

Select one of the trading bots (Spot, Margin Cross 5x, Isolated 10x, Futures USD-M, COIN-FUTURES), Determine the trading regime(LONG или SHORT).

4

Start making a profit

Replenish your Binance exchange account for a minimum amount of $ 100, make the necessary settings and run a trading bot.
Register for free and get 1 $ bonus as a gift for testing.
Why is it beneficial with us?
Trade is conducted on the most favorable conditions for our customers
The possibility of obtaining maximum retail profitability using several trading couples
We have a partnership
program:
We offer an affiliate program that will allow you to significantly increase your income. Invite new users and get a stable passive income.
---
After registration, you will receive an individual referral link.
Share this link with friends and acquaintances who may be interested in our services.
Clients by clicking on your link will become your partners, and you will begin to receive income from their profit every day.
Answers to frequently asked questions
(FAQ)
Bitexes - Free Bot for Exchange BINANCE!
News of cryptocurrencies and
Blockchain technology
Creative team of BITEXES developers
Meet the Team
Our Bitexes team began developing the idea of ​​creating a bot in 2017. We attracted groups of experienced traders to work on the project. The bot has passed many stages of testing and changes in accordance with changes in the market. In 2020, we launched our bot in a limited circle of professional traders. The main task was to carry out a subtle setting of the bot and determine the average profit that the trader can get when using a bot in trade, taking into account the features, fluctuations and volatility of the market, to maximize the logic of the bot to the level of artificial intelligence and the release of the trader from the routine in decision -making on purchase of purchase And the sale of assets. We tested both in the fall of the market and with its growth. All data obtained were carefully analyzed and taken into account in the work. After the bot was finalized to the smallest details, we decided to expand the circle of traders to whom it can be available. The boot control algorithm is quite simple and allows beginners to install basic settings and start trading from the first day of working with a bot with a positive result. We also offer a free bot tuning service for each user, giving the opportunity to use the chance to increase your capital without risk of losing your assets.
Customer reviews that traders write to us.
I could not figure it out for a long time since there was no experience in trade in crypto. The desire to figure out this kitchen all the same overgrown me, but it's worth it ...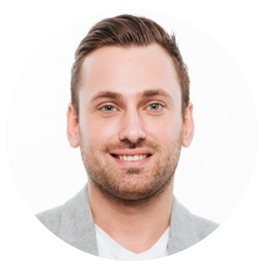 Konstantin
Suddenly pleasantly surprised. I did not think that the bot could work so technically and bring income on the machine every day. How shit the chicken pecks on a granny.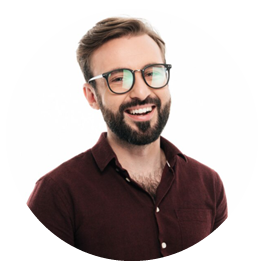 Oleg Viktorovich
On the third day, the first arrived. At one time he first stuck in a telegram, watched the orders closed with a plus, but then he threw this business because he issued a bot to a hundred deeds in a day.

Aleksandr
Cool, every day flew almost 5 bucks, a little, but how nice it is to see how it is like a balance in Binans. Rebatam respect..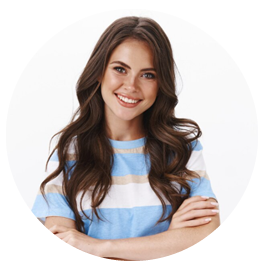 Tanya
I haven't taken anything new to myself, the bots are already everyday life, but the bot is not bad, I have been trading through the bots for several years, the fels began to trade only here. The bot is worthy.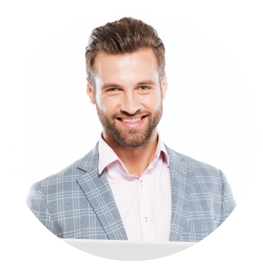 Cyril
СКОРО!


мобильное приложение Bitexes

Для удобства использования нашего сервиса скоро будет доступно для скачивания
мобильное приложение на App Store и Google Play
Переходи в наш Телеграм канал, чтобы следить за анонсами Перейти на канал