Blend has facilitated over 182,000 loan transactions, catering to 5,182 independent lending users and 2,919 independent lending borrowers. The platform currently boasts 3,064 active NFT loan transactions, totaling 7,575 ETH in loan amounts.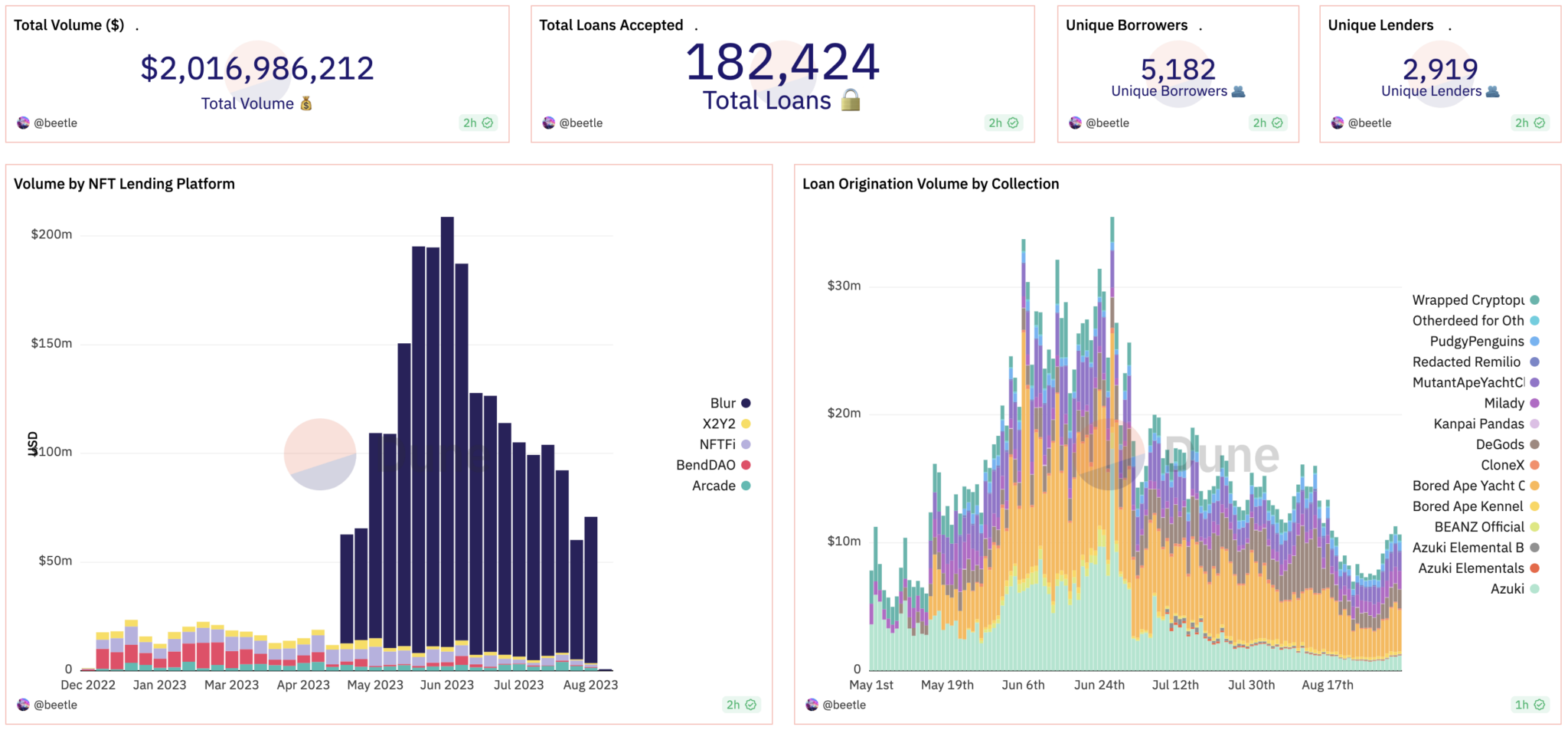 Source: Dune
Launched on May 1, 2023, Blend quickly soared to become the leading lending protocol on the Ethereum network in both user count and trading volume. It offers users two innovative products: Buy-now-pay-later (BNPL) and P2P perpetual lending, which have gained significant traction among NFT enthusiasts.
Blend is the brainchild of Blur Lending, designed to create a peer-to-peer perpetual NFT lending protocol within the Blur ecosystem. It enables users to borrow ETH against NFTs as collateral, offering a unique financing option for NFT traders.
However, its meteoric rise hasn't been without its share of controversy and acclaim. Blur, known for its boundary-pushing initiatives, has sparked a wide range of reactions with its launch, making it a pivotal moment in the NFT lending landscape.
In addition to Blend's success, the competition among NFT marketplaces remains fierce. Over the past week, Blur's trading volume has surged to over $33.66 million, outpacing its closest competitor, OpenSea, which stands at $16 million.
While OpenSea leads in terms of active users, with over 65,000, Blend is following closely with approximately 10,000 active users.
DISCLAIMER: The information on this website is provided as general market commentary and does not constitute investment advice. We encourage you to do your own research before investing.