One of the largest cryptocurrency exchanges in the world, OKX, has reportedly completed the anticipated buyback and burn of its service token OKB (OKB). On-chain data shows that the crypto exchange completed its 21st OKB buyback and burn on September 11th.
21st Buyback and Burn of OKB Completed
Cryptocurrency exchange OKX conducted its 21st buyback and burn process for OKB on September 11th. OKX repurchased and burned approximately 6.14 million OKB tokens worth around $255 million. With this latest burn, a new record has been set for OKB burns. While OKX previously stated that burns would be conducted based on seasonal market conditions and operational performance, it did not specify the specific rules to be considered during this process.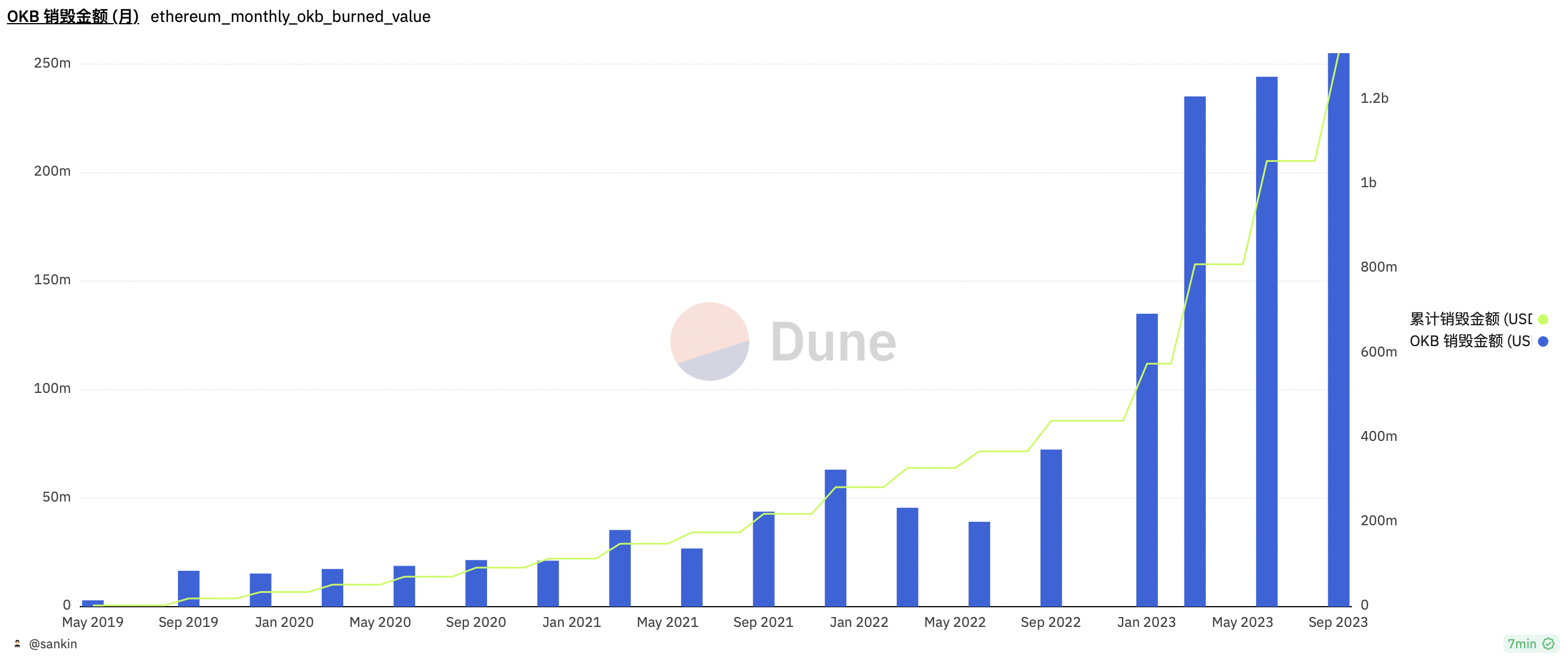 OKB is currently trading at $43.25 with a market capitalization of $2.59 billion and a 0.31% increase in the last 24 hours. Data shows that the price of OKB has increased by 4.38% in the last 7 days and 1.7% in the last 30 days.
What is OKB?
OKB is the proprietary service token of the cryptocurrency exchange OKX. OKX is one of the leading cryptocurrency exchanges in the world, and OKB tokens have been created to support, incentivize, and offer various advantages within the platform's ecosystem. The key use cases of OKB are as follows:
Transaction Fee Discount: Users receive fee discounts on OKX by using OKB for their transactions.
Initial Exchange Offering (IEO) Participation: OKX offers special advantages to OKB holders when conducting IEOs for certain projects.
Voting Rights: OKB holders can vote on decisions regarding the platform's future and development.
Loan Facility: OKB holders can borrow and trade on OKX.
Partnerships and Ecosystem: OKB has various use cases through services and projects integrated into the OKX ecosystem.
While OKB is a cryptocurrency that offers various advantages to OKX users and promotes the growth of the platform, investors should conduct careful research and understand the risks before making any investment decisions.