In a milestone move marking its tenth anniversary, cryptocurrency exchange Huobi has unveiled a rebranding effort, changing its name to HTX.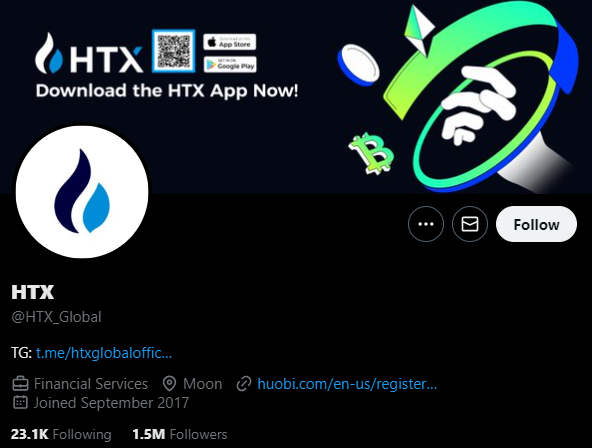 Source: HTX Global Twitter
According to a recent announcement, the 'H' in HTX remains a nod to Huobi, signifying the platform's origins and commitment to its heritage. The 'T' represents TRON, underscoring Huobi's dedication to the TRON network and its ecosystem. Finally, the 'X' symbolizes the core function of the platform as an exchange, highlighting its trading services.
The use of 'X' is also symbolic of the Roman numeral for ten, commemorating Huobi's ten years in the cryptocurrency space.
‍
HTX's Vision and Mission
The rebranded HTX is on a mission to create a metaverse-free port, envisioning financial freedom for the world's eight billion people. This mission is underpinned by a growth strategy focusing on global expansion, ecosystem development, wealth generation, and security and compliance.
This move comes as the exchange seeks to play a prominent role in the evolving cryptocurrency landscape. The price of HT token rose by 3% after the news and is trading at $2.42 as of writing.