On Sunday, crypto analyst, JackTheRippler shared a screenshot of a patent filed by the Bank of America focusing on Ripple's Distributed Ledger Technology (DLT). The ambassador announced, "XRP is the key in this document!"
BOOOOOOOOOOOOOOOOOOOOM!!!

Bank of America already has a patent for Real-Time Settlement.#XRP is the key in this document! ?

Source: https://t.co/fRXbFAToZ1 pic.twitter.com/cfWdzyH9Ab

— JackTheRippler ©️ (@RippleXrpie) August 3, 2023
As per information from Google Patents, the documents featured numerous references to Ripple, and the application elucidates a specific "settlement scheme" associated with Ripple's distributed ledger technology. Moreover, the application titled "Real-time net settlement by distributed ledger system" was filed on June 6, and was awaiting approval from the U.S. Patent and Trademark Office.
Many Twitter users including YouTuber Lewis Jackson commented on JackTheRippler's post confirming that the patent was abandoned in 2019.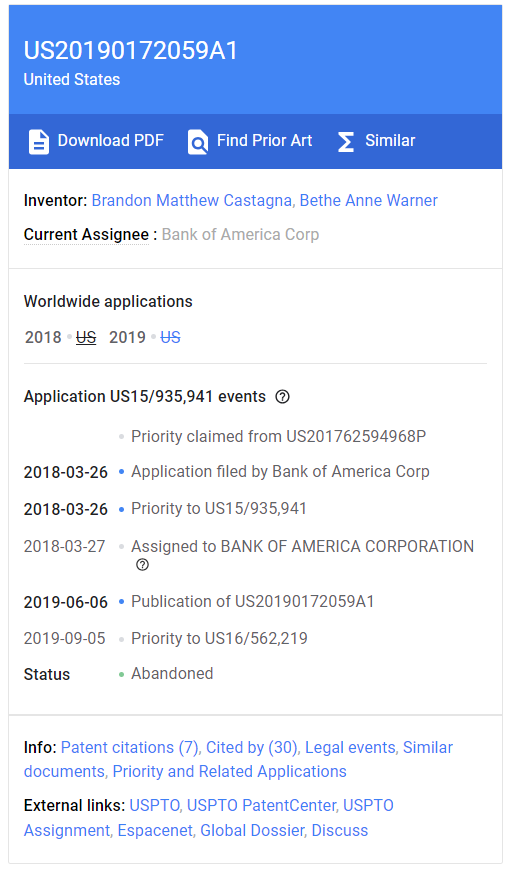 The patent abandoned in 2019
The talks about Ripple's distributed ledger technology started when the major banking institution, HSBC, managing assets worth $3 trillion, shared its admiration for Ripple and its cross-border payments technology.
According to a tweet from XRP Healthcare's Head of Social Adoption Edward Farina, HSBC believes Ripple's DLT can enhance the efficiency of end-to-end value transfers, lower costs, mitigate operational risks, and expedite settlement periods.
In a recent report, HSBC highlights how Ripple's XRP ledger is instrumental in enabling real-time cross-border settlements. HSBC highlighted:
Practical uses for DLT are multiplying. The post-trade space presents great opportunities but is only one of many potential applications. In time, DLT could even facilitate trading.
HSBC is optimistic that banks can adopt a similar approach using Distributed Ledger Technology by utilizing tokens that represent central bank currencies. In the foreign exchange realm, HSBC's FX Everywhere tool has already managed to process more than 3 million inter-company FX transactions, with a total value of $250 billion within its inaugural year, emphasizing the potential of DLT-based solutions.