Bitcoin moved lower on Tuesday, as U.S. traders returned from the Labor Day celebration, bringing back bearish sentiment with them. The global crypto market cap was down by 0.47% at the time of writing. Ethereum remained in the red, with price trading below a recent support point.
Bitcoin
Bitcoin fell further below the $26,000 level on Tuesday, as U.S. traders returned to action in today's session.
BTC/USD dived to a bottom at $25,589.99 earlier in the day, following a high of $25,945.42 to start the week.
As a result of the decline, bitcoin moved marginally below a support point of $25,600, however bulls have reentered to swiftly reject this breakout.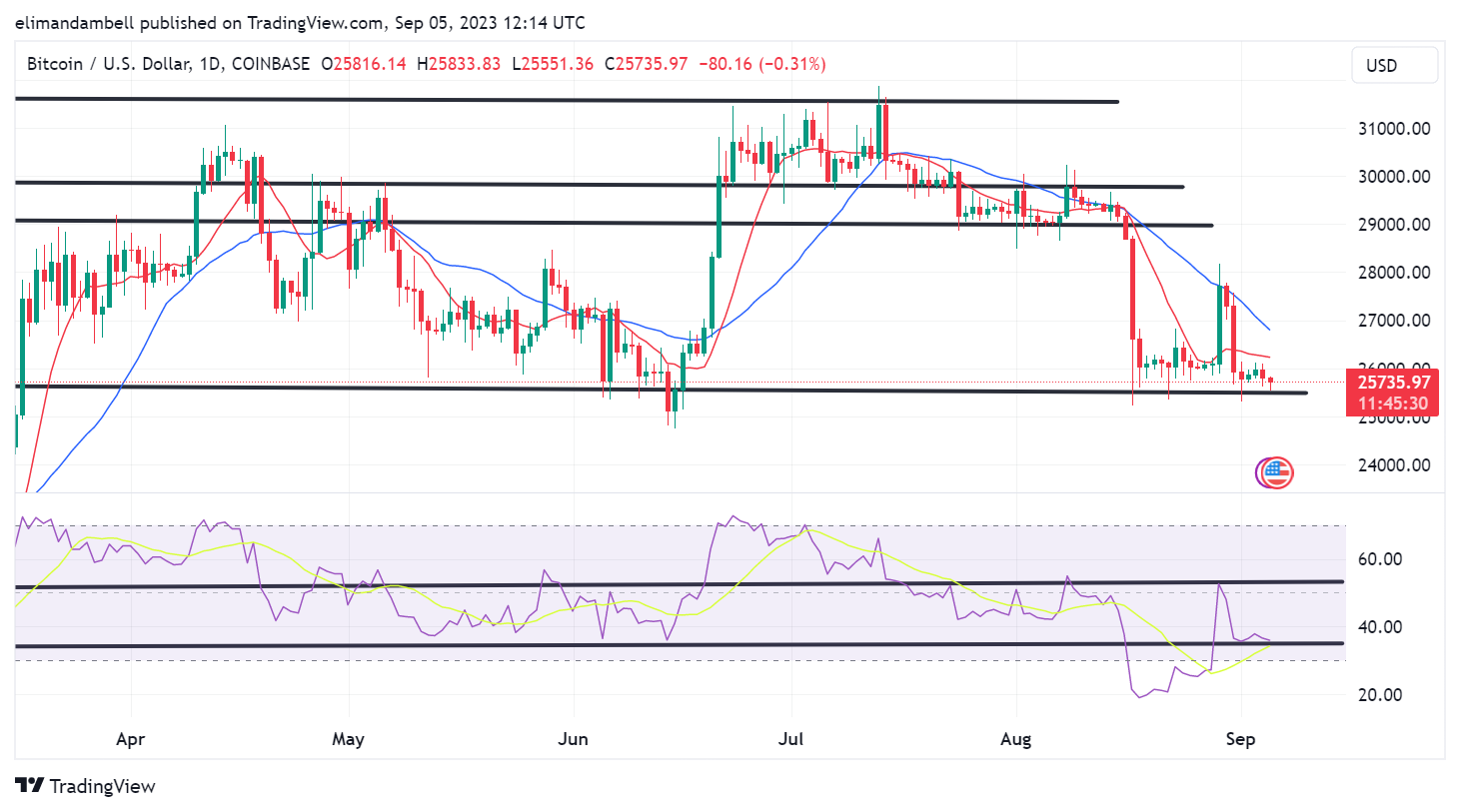 BTC/USD – Daily Chart
At the time of writing, BTC is trading at $25,754.25, which seems to be due to the relative strength index (RSI) finding its own floor.
The RSI is currently at a reading of 36.19, which comes after resisting a breakout from a floor of 35.00.
A ceiling at 39.00 now awaits would-be bulls, and should they rally beyond this point, BTC will likely be back above $26,000.
Ethereum
Ethereum (ETH) is currently trading around a floor of its own at $1,630, after rebounding from an earlier breakout.
After starting the day at a low of $1,610.14, ETH/USD has been able to rise to a peak of $1,635.29 on Tuesday.
Overall, ethereum has mostly hovered around this point since August 17, following a drop in price which sent the cryptocurrency below $1,600.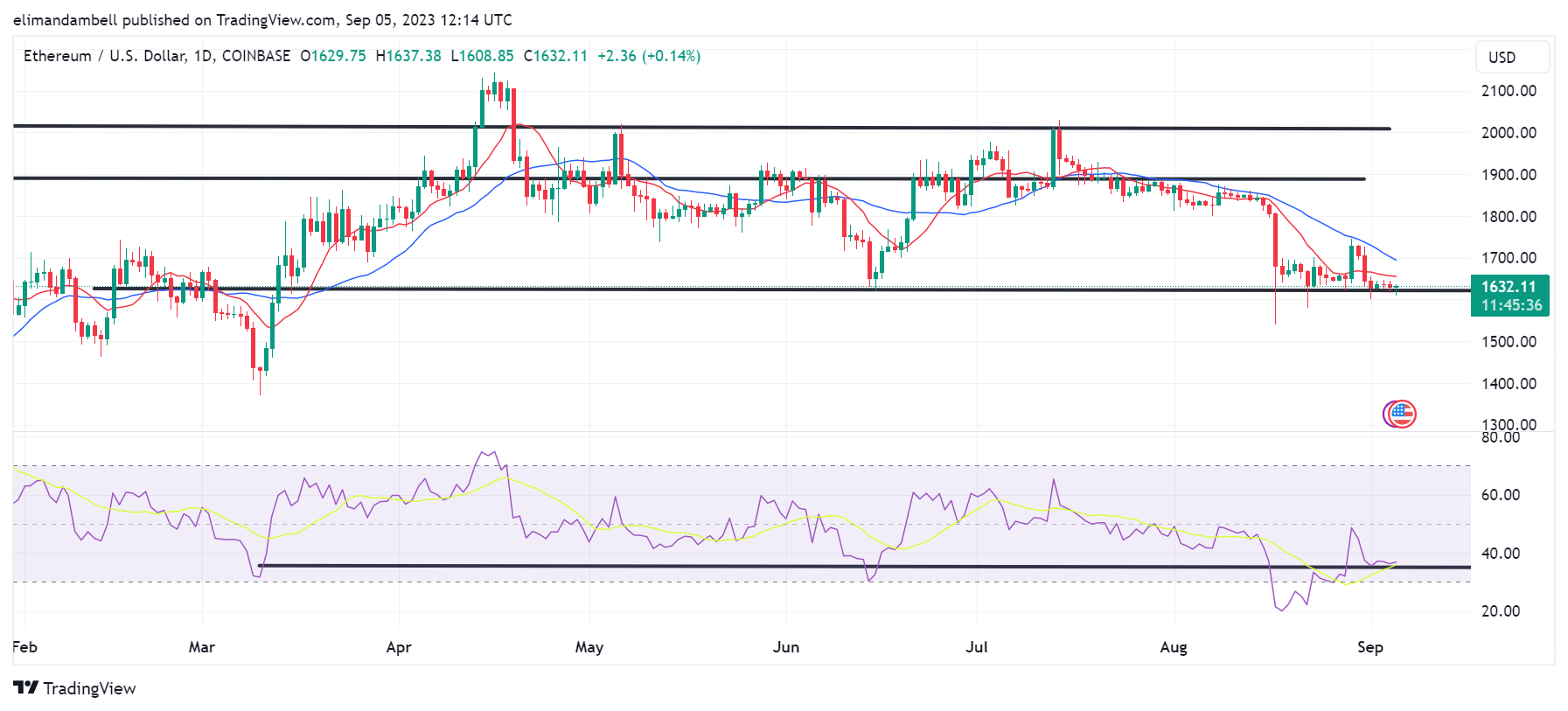 ETH/USD – Daily Chart
This consolidation has led to the 10-day (red) moving average nearing its 25-day (blue) counterpart, increasing the prospect of an upwards cross.
Longer-term bulls are likely looking for such a technical occurrence, which could help provide validation for buying the current dip.