After six consecutive days of trading in the red, dogecoin rose higher on Tuesday, after bouncing at a key price floor. The meme coin was a notable gainer in today's session, despite market sentiment mostly tracking lower. Polygon was also in the green, extending recent gains in the process.
Dogecoin (DOGE)
Dogecoin ended a six-day losing streak on Tuesday, as prices rebounded from a recent point of support.
Following a low of $0.06246 on Monday, DOGE/USD rallied to an intraday peak of $0.06422 earlier in today's session.
The move comes as the meme coin surged from a floor at $0.0620, with bulls now likely targeting a ceiling of $0.0680.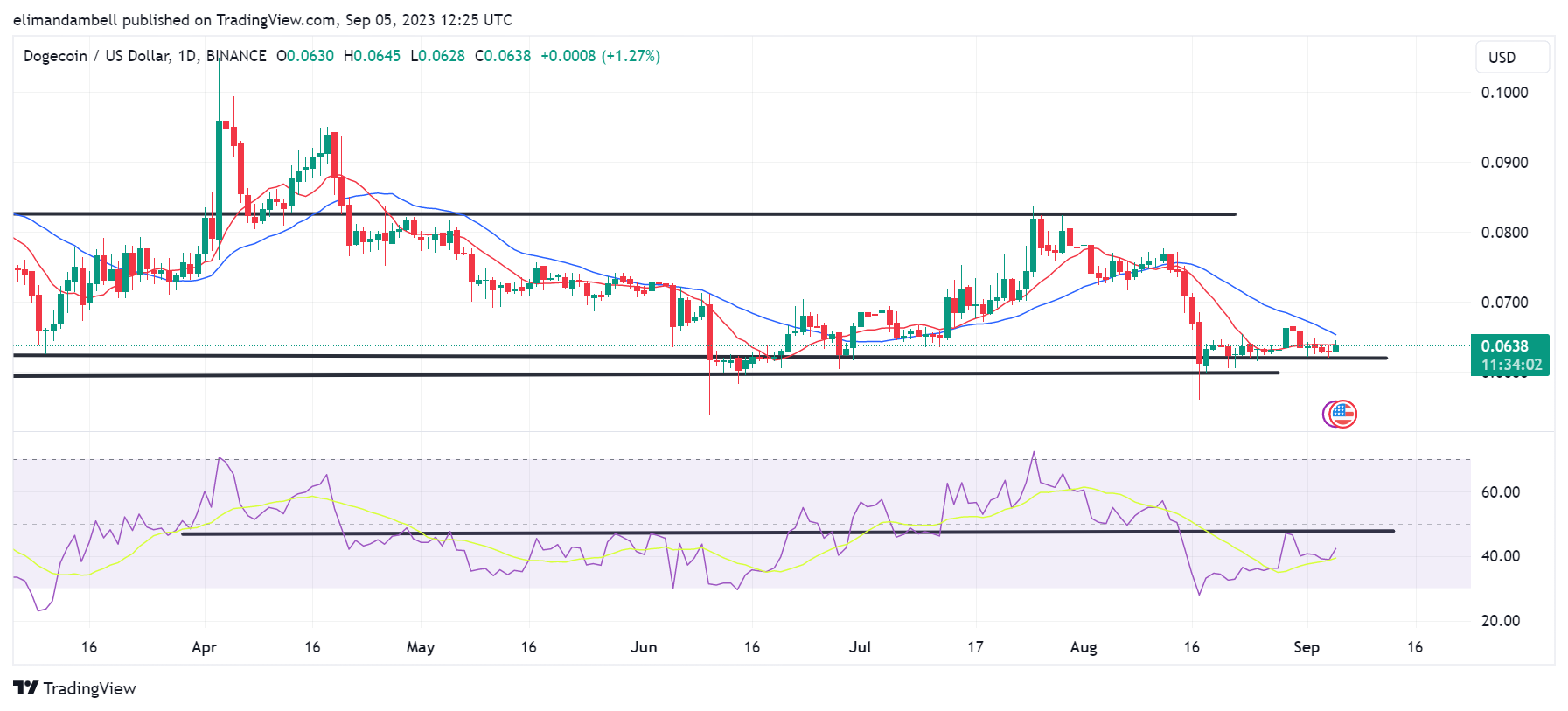 DOGE/USD – Daily Chart
Looking at the chart, the bounce in price comes as the 14-day relative strength index (RSI) rose from a floor at 39.00.
At the time of writing, the index is tracking at 42.66, with the next point of resistance around 47.00.
In the event that this is broken, there is a good chance that DOGE will move back towards $0.07000.
Polygon (MATIC)
Polygon (MATIC) was also trading higher in today's session, with price climbing for a fourth straight day.
MATIC/USD peaked at $0.5634 on Tuesday, which comes following a low of $0.5406 to start the week.
As a result of the move, polygon climbed to its strongest point since last Thursday, when the price reached a high of $0.5885.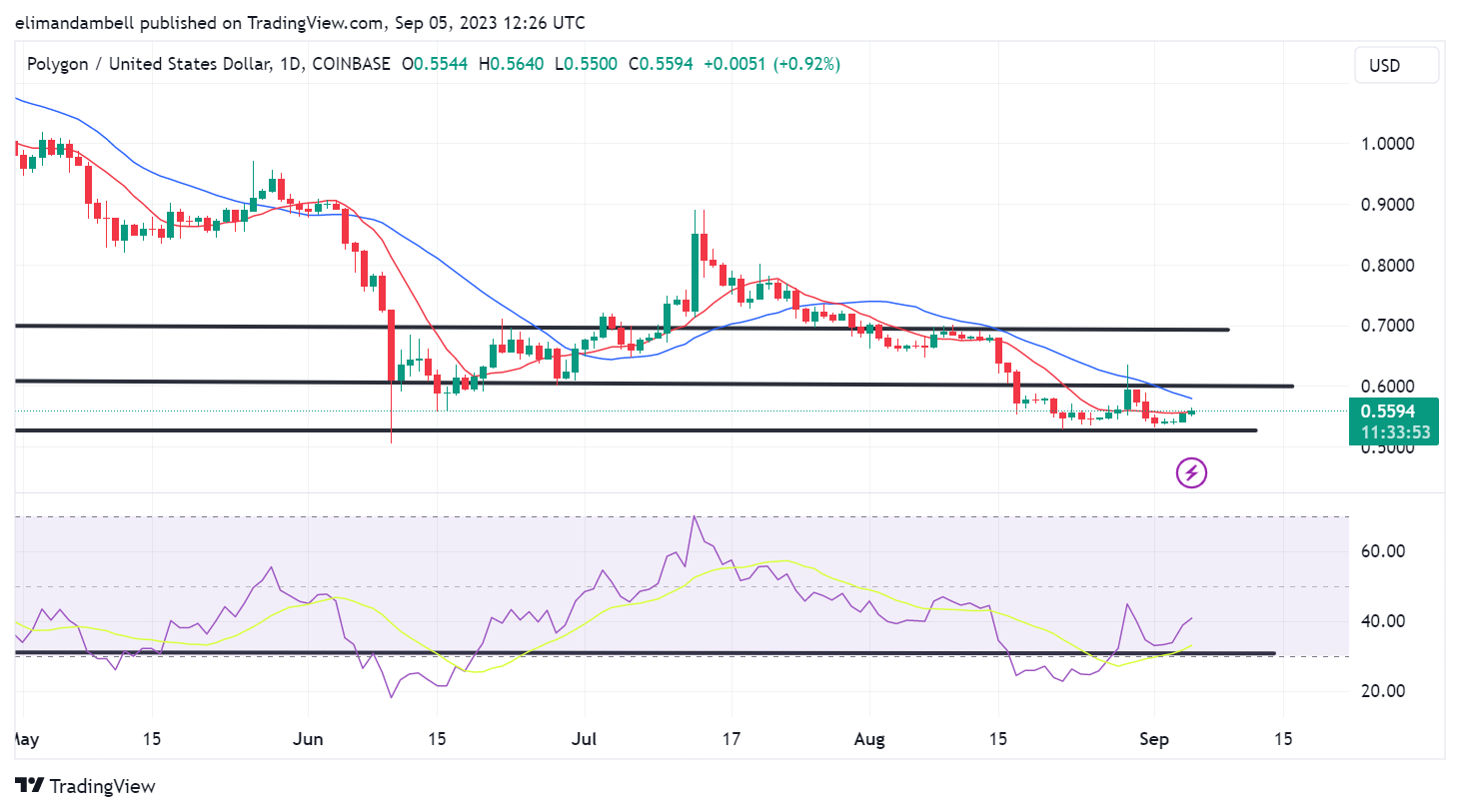 MATIC/USD – Daily Chart
Overall, with this current uptrend, it appears that MATIC could be heading towards a key resistance point of $0.6000.
In order to get there, the RSI, which is tracking at 40.08, will first need to move past an upcoming ceiling at the 41.00 level.
Register your email here to get weekly price analysis updates sent to your inbox:
Will polygon continue to extend this bull run? Let us know your thoughts in the comments.