Bitcoin (BTC) price dropped below $25,700 with a decrease of approximately 1% in the last 24 hours. Bitcoin had surpassed $28,000 a week ago due to its court victory in a case against Grayscale's refusal to convert Bitcoin Trust (GBTC) into a spot Bitcoin ETF.
Expert Opinion on SEC's Move!
The excitement that it would be approved soon quickly faded as the SEC further dampened the excitement by delaying the decisions on several other spot Bitcoin ETF applications, including those from BlackRock and Fidelity. The $25,000 level roughly represents the lowest level for Bitcoin since mid-March (when the price was on an upward trend). Noted cryptocurrency analyst Will Clemente commented on the matter over the weekend:
This move in BTC is showing exactly what indifference looks like.
Additionally, the analyst claimed that the total trading volume of the cryptocurrency is at its weakest level since 2020, Google search trends are at their lowest levels in several years, and volatility and weekly Bollinger Bands are all near record lows.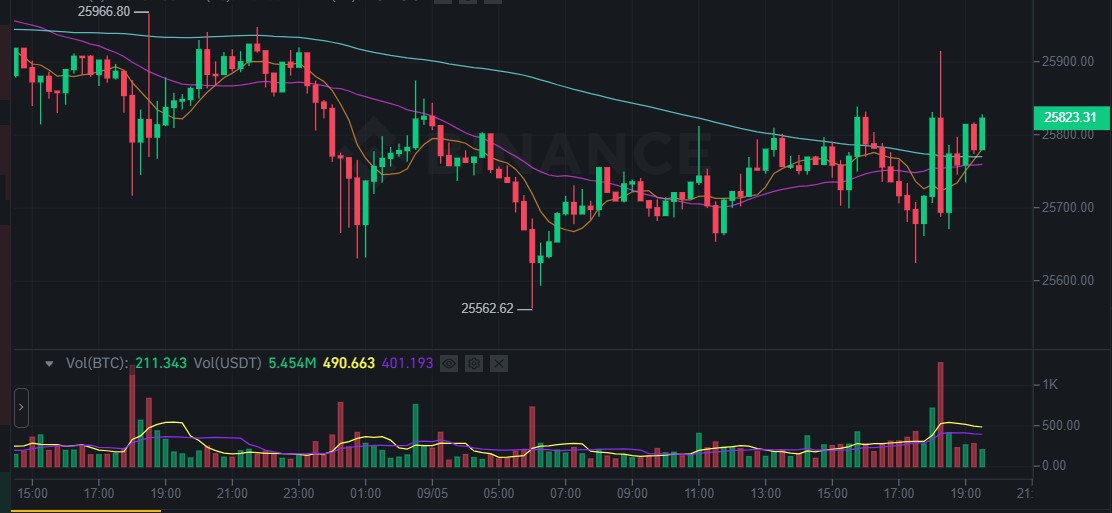 The Impact of Oil on Bitcoin!
On Monday morning, Saudi Arabia and Russia surprised the markets with separate announcements stating that they would extend the production cuts for three more months until December. The news propelled the price of WTI crude oil to its strongest level since November 2022, surpassing $86.74 with a gain of over 1%.
Higher oil prices lead to higher prices at the pump, which in turn result in higher inflation readings and consequently higher interest rates. As news related to oil can be seen as bearish for Bitcoin prices to the extent that interest rate instruments compete with risky assets, short-term news about oil may be interpreted as a downward pressure on Bitcoin prices. The markets will receive the next official data on US inflation when the government releases the August Consumer Price Index (CPI) report on September 13.