Bitcoin (BTC) could have dropped much more last week after one on-chain metric repeated its move from the FTX crash.
As noted on Sep. 5 by James Straten, research and data analyst at crypto insights firm CryptoSlate, the SLRV Ratio has "flipped" for the first time since November 2022.
Bitcoin SLRV Ratio channels FTX warning
BTC price weakness is getting market observers ready for a drop toward $23,000, but the fallout from Bitcoin's August comedown could have been much worse.
According to the Short to Long-Term Realized Value (SLRV) Ratio, a spike in sales of "older" bitcoins occurred in mid-August.
Devised by famed analyst David Puell and ARK Invest, SLRV uses the popular HODL Waves metric to track Bitcoin on-chain velocity.
HODL Waves split up the circulating BTC supply by the age of coins used in transactions. SLRV takes coins that previously moved within the past 24 hours and divides them by those which previously moved between six and twelve months ago.
The metric also includes two moving averages — the 30-day and 150-day trendlines — and crossovers between these have coincided with key BTC price events.
Just before the FTX meltdown, the 150-day line crossed the 30-day line — and in mid-August, the phenomenon repeated for the first time since then.
"SLRV ribbons inverted on August 13, three days before Bitcoin drops to $25k. Last time the metric inverted was just before the FTX collapse," Staten wrote in part of commentary on a chart of SLRV from on-chain analytics firm Glassnode.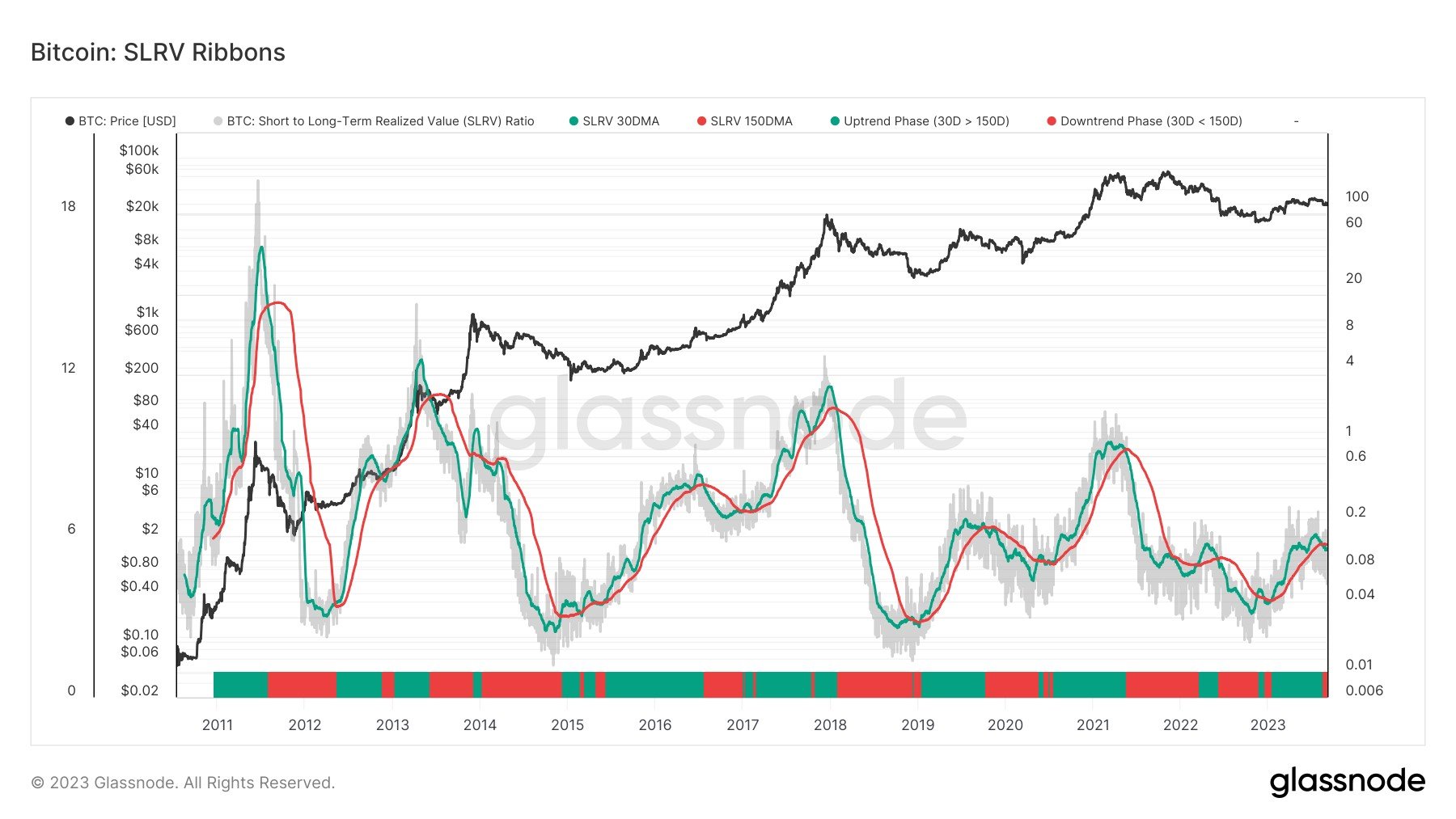 Bitcoin SLRV Ratio chart. Source: James Straten/X
Speculators wind down BTC exposure
Previous analysis has meanwhile paid close attention to behavior of Bitcoin investor cohorts.
Related: Bitcoin speculators now own the least BTC since $69K all-time highs
Those hodling BTC for 155 days or less, known as short-term holders or speculators, compared to longer-term hodlers, are of particular interest to Glassnode, on-chain analytics platform CryptoQuant and others.
The short-term holder cost basis — the aggregate price at which STHs accumulated their share of the BTC supply — previously acted as market support, but this appears to no longer be the case.
The STH cost basis currently sits above spot price, with Straten reporting that speculators sold en masse at a loss since late August.
Data from CryptoQuant shows the price at which various coins used in transactions last moved.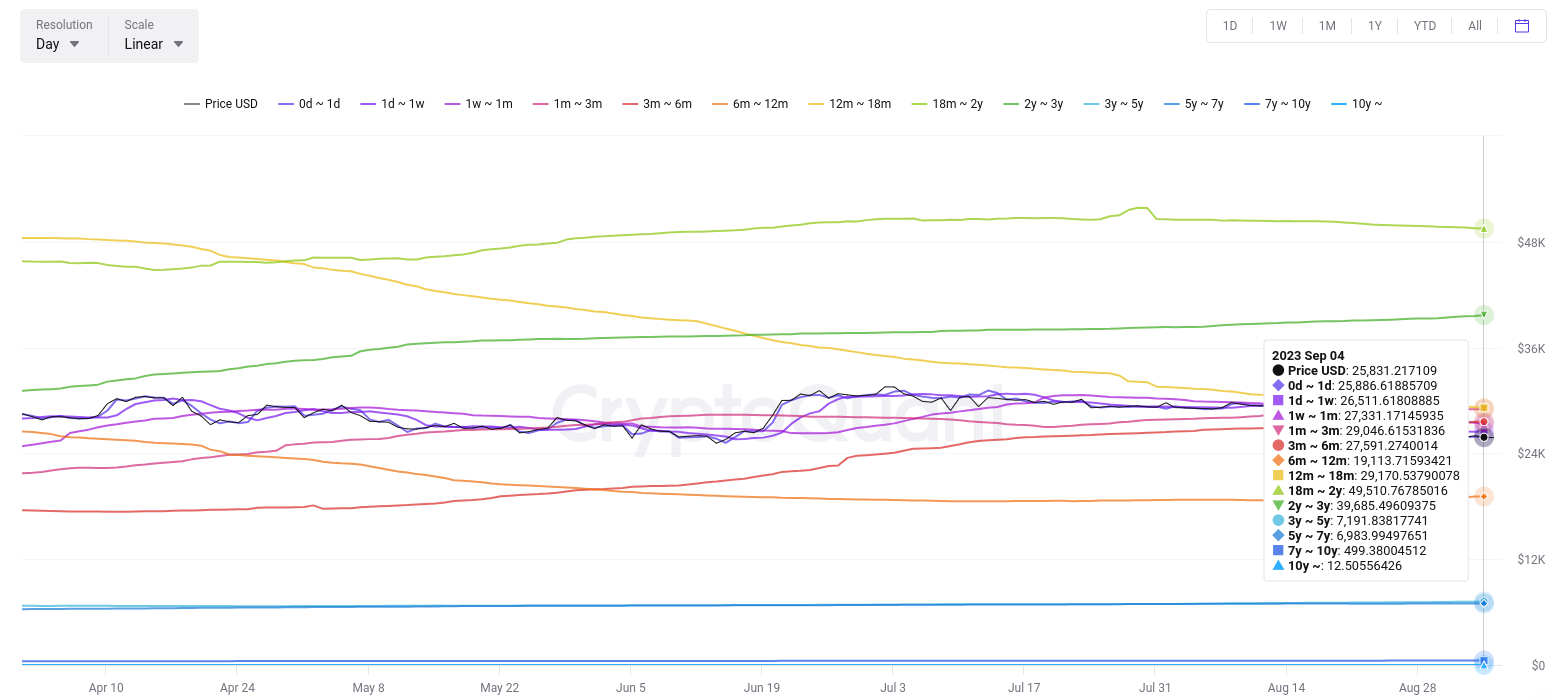 Bitcoin transaction realized price by age band chart (screenshot). Source: CryptoQuant
This article does not contain investment advice or recommendations. Every investment and trading move involves risk, and readers should conduct their own research when making a decision.