Despite mass uncertainty in the cryptocurrency markets, the Hedera network has reached another activity-based milestone, surpassing some 20 billion cumulative transactions on its mainnet, as reported by the project's official x (Twitter) account.
Hedera further highlights that, though it took around 6.5 years to reach the first 10 billion transaction mark, it only took 100 days to add a further 10 billion.
Indeed, Hedera's mainnet only broke past the 18 and 19 billion transactional milestones in recent days.
Hederatxns.com is the go-to platform for tracking the number of Hedera transactions in real-time and, at time of writing, it shows the network to be more than 36 million transactions north of 20 billion.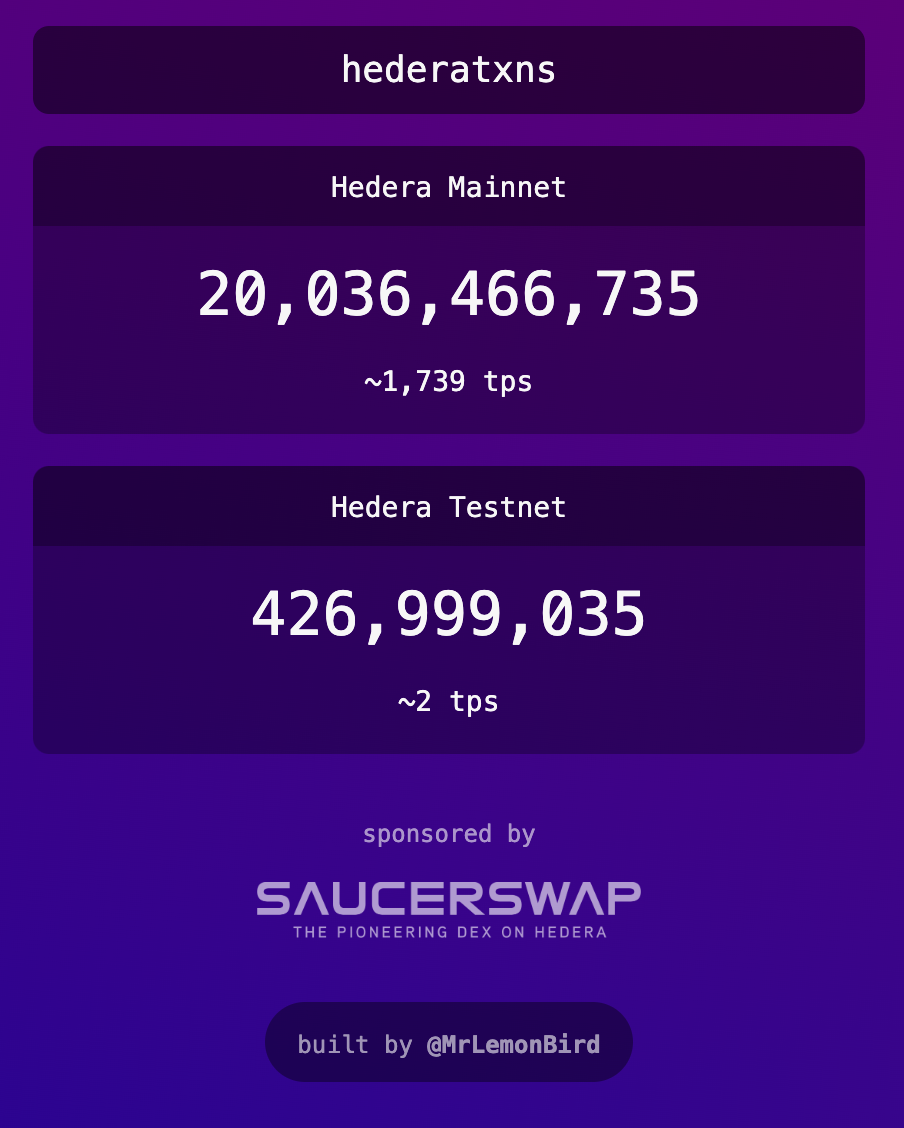 Source: Hederatxns.com
Hedera's recent updates have seen automobile giants, Kia and Hyundai, launch a CO2 emissions tracking platform using the network's architecture, the appointment of a former White House advisor, and the integration of a Hedera-based application into the Federal Reserve's FedNow application.