Yesterday, Dan Gambardello, the founder of Crypto Capital Venture, drew exciting parallels between Cardano ($ADA) and Amazon's early years.
He started by acknowledging the brutal market conditions for ADA holders, who have experienced almost two years of downside. However, he emphasized that the comparison is not about the two entities' technology or specific achievements but rather the underlying principles and potential for long-term value.
Gambardello pointed out that Amazon's stock plummeted from an all-time high of $5.25 to 30 cents between 1999 and 2001.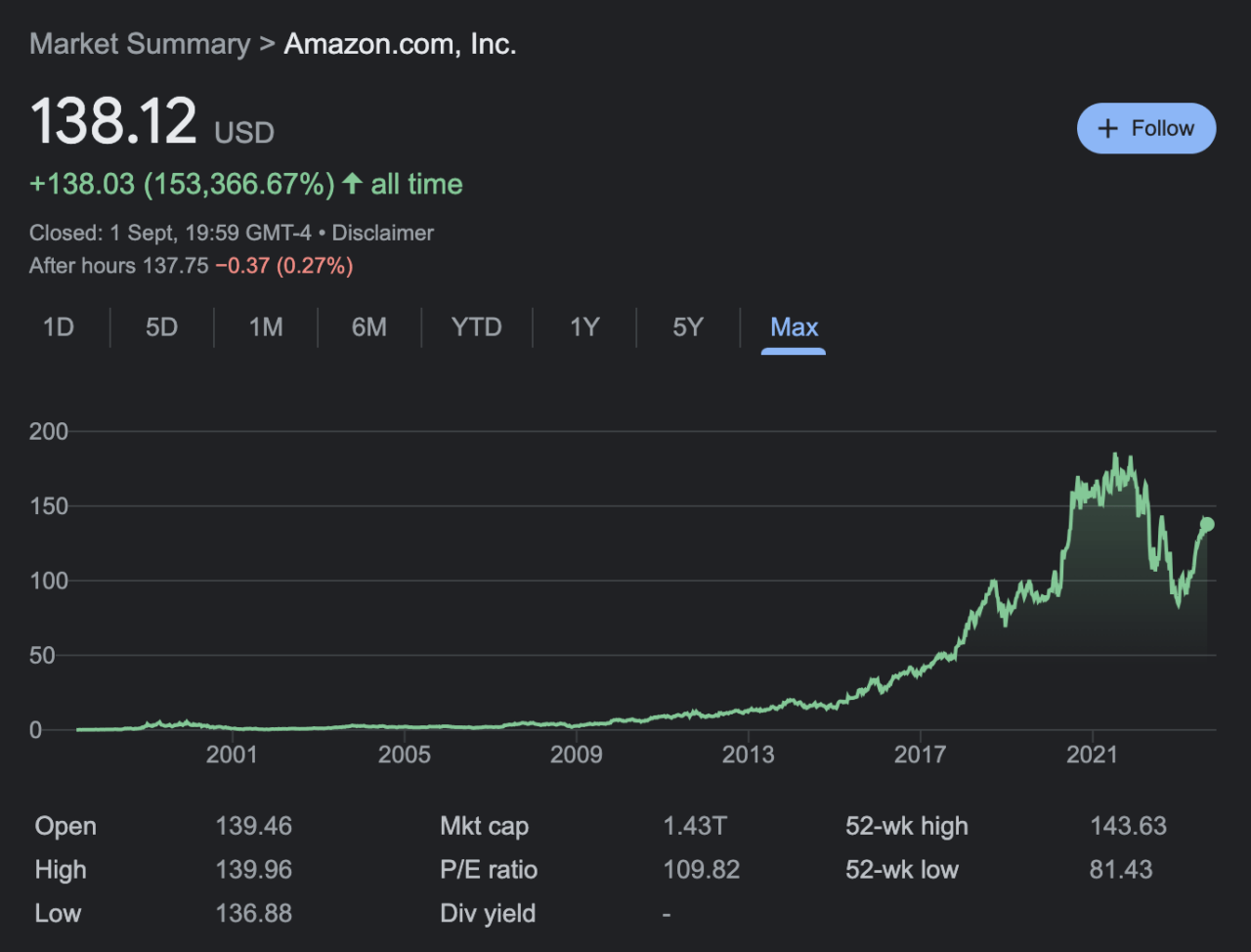 Source: Google Finance
Similarly, ADA's last bull market high was just over $3 (reached on 1 or 2 September 2021, depending on which crypto exchange you ask), and it has now dropped to around 25 cents.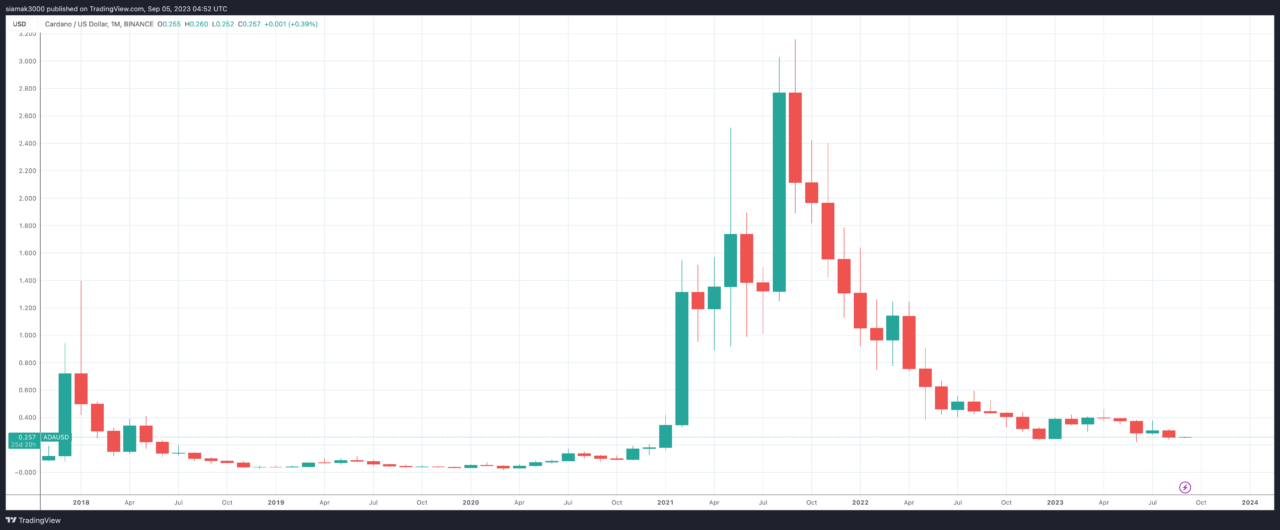 Source: TradingView
He argued that purchasing ADA in 2023 could be akin to buying Amazon stock in 2001, especially given Cardano's potential to serve as a financial operating system for the world.
He noted that Cardano's market cap is currently around $8.9 billion, compared to Amazon's $2.2 billion market cap after its crash. He believes that this suggests that Cardano, even after a 90% crash, has a higher valuation than Amazon at a similar stage.
Gambardello referred to a letter that Jeff Bezos sent to Amazon shareholders during the company's downturn. Bezos emphasized that despite the stock price decline, Amazon was in a stronger position than ever. Gambardello drew parallels to Cardano, stating that the blockchain is better positioned now than it has ever been, especially with its advancements like staking, smart contracts, and scalability.
Quoting famed investor Benjamin Graham, Gambardello said that the stock market is a voting machine in the short term, but in the long term, it's a weighing machine. He argued that Cardano has strong fundamentals that will allow it to stand the test of time, much like Amazon.
He highlighted that Cardano is in the early stages of customer adoption, with various companies building on its blockchain. This is similar to Amazon's relentless focus on customer experience, which drove its long-term success.
Gambardello also touched on Cardano's focus on security and decentralization, comparing it favorably to other blockchains like Solana, which he believes lacks in these aspects.
As of September 2023, Gambardello noted that startups are already utilizing Cardano, and he cited World Mobile's efforts to connect the unconnected and bank the unbanked as a real-world use case that is just the beginning for Cardano.In summary, Dan Gambardello sees a lot of untapped potential in Cardano, drawing compelling parallels with Amazon's early years. He believes that Cardano is well-positioned for long-term success, much like Amazon, and could offer significant value to investors who have the foresight to see its potential.
Featured Image by Traxer via Unsplash