In a surprising turn of events, inflows into XRP-focused investment products have hit a sudden roadblock, registering a zero in the latest weekly report released by CoinShares. This abrupt halt comes on the heels of a remarkable streak that saw $2.7 million flowing into these XRP-oriented products over the past four weeks since the start of August.
Since the inception of XRP-focused exchange-traded products (ETPs), the cumulative inflow has surpassed a staggering $13 million, securing its place as one the most favored choices among crypto-oriented investment products. Only Bitcoin (BTC), Short Bitcoin and Solana (SOL) have outshone XRP in popularity among traditional investors.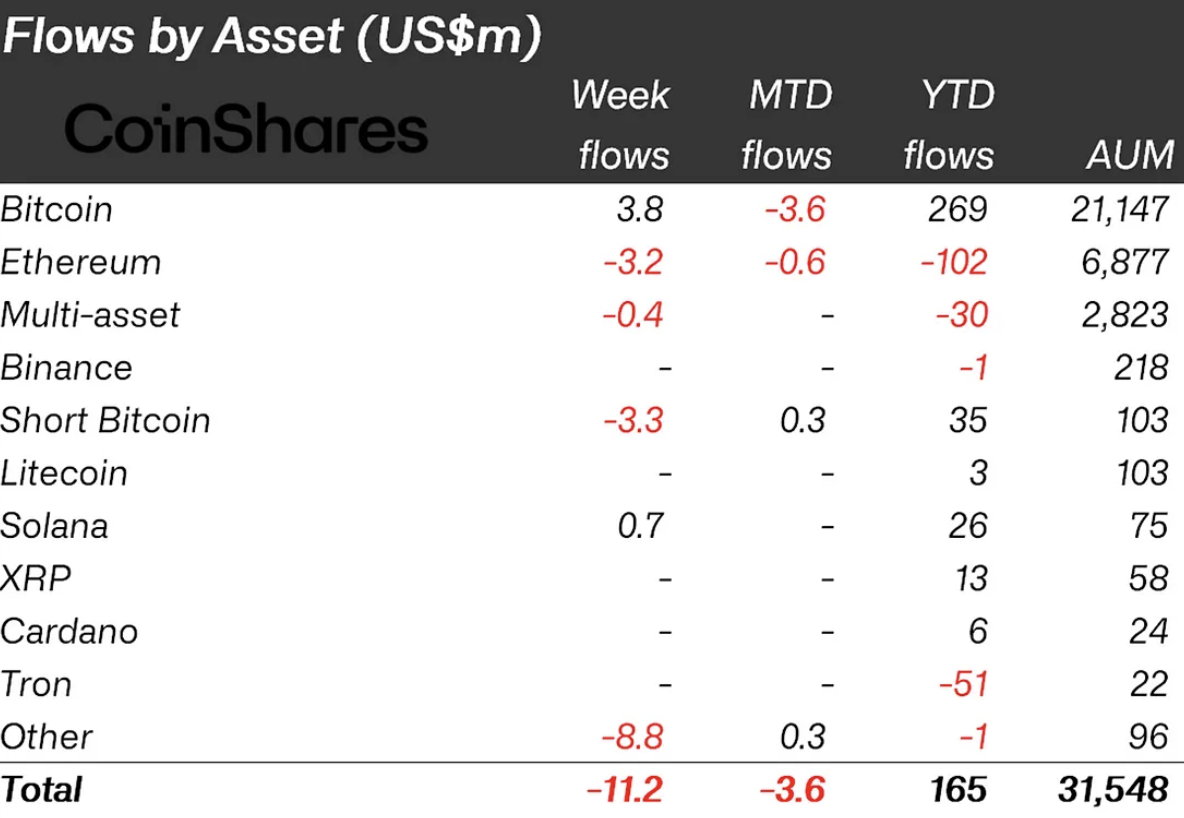 However, it is not just XRP that finds itself caught in the undertow of diminished inflows. According to insights from James Butterfill at CoinShares, the entire digital asset investment product market has experienced a cooling trend, with only relatively minor outflows totaling $11.2 million.
Sentiment issues
Despite the temporary dip in inflows, the year-to-date statistics for digital asset investment products remain robust, showing a net inflow position of $165 million. This year has witnessed substantial fluctuations in investor sentiment, largely influenced by regulatory developments in the digital asset space. The past week epitomized this volatility as high hopes for a spot ETF approval in the U.S. gave way to disappointment with the announcement of a delay for all other spot ETF applications.
Interestingly, while inflows remained muted, trading volumes soared to exceptional heights, totaling $2.8 billion for the week, marking a staggering 90% increase over the year-to-date average.